Published on
How to Find Someone on a Dating Site by Username Search
Authors

Name

admin

Twitter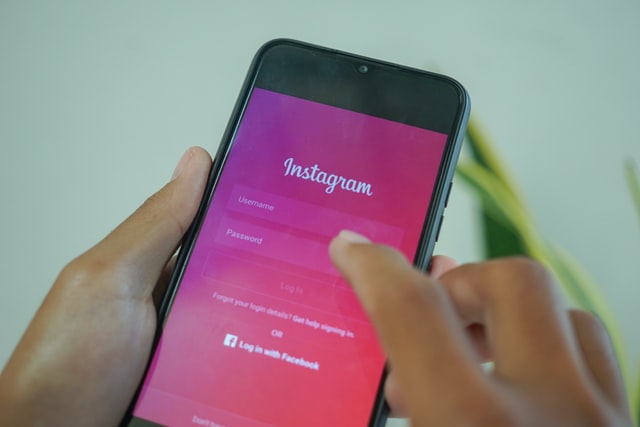 Do you suspect that your partner is hiding accounts online? And what about the dating site's username search? Do these methods work in 2022? And can you really find them easily? Or should you lookup their names on the Internet?
With new dating sites that bubble up every year, it becomes a real issue to deal with cheaters who sign up on these apps and meet girls or guys from different places in the USA. But if you want to find your partner on these platforms, then, there are many ways to search for a person on dating sites by their username.
Best of all, you may find the exact person's profile with hidden details, contact information, and even secret social media accounts. Now, here are the best username search ways for dating profiles.
Username search for dating sites
1. Advanced username search tools
If you'd like to locate someone on dating sites at one time, then, use a reverse username search system like the following. It scans millions of public and private records to find names, pages, and accounts on social sites.
Unlike other options to find people with their usernames, this one does not tell anyone that you searched for them. And so, it respects the privacy of users and helps a lot. And even if there is no account found on POF, Tinder, or others, you may get the social profiles, even the hidden ones on Facebook,
Remember that Facebook is now offering a dating app. So, once a person chooses to enable that option, his username can reveal more personal details about him/her. That's because tracking usernames on social media is easy for these well-built algorithms.
As a result, a good username search engine can distinguish between regular and dating Facebook profiles. Also, the program builds the data from other sites and even from private databases and shows them in a clear report.
2. For Tinder username search
By default, sites like Tinder do not offer username search. In addition, access to the site requires registration to start swiping and matching with others. That being said, there is a trick that allows you to search Tinder by username indirectly, here is how:
First, create a fake account on Tinder with an email address. Next, try to match your profile with your husband or boyfriend's account that you want to find. To achieve that, start by matching your profile with the age listed on his page, then, location, interests, etc…
That can bring you his profile faster if you want to swipe. Otherwise, just add his username at the end of the Tinder URL, if you see a profile, then that's it, you have the right person's account and that Tinder account belongs to him.
You can see if someone has a Tinder account by typing their username at the end of the site URL bar like the following example when you put "@" in just after the URL slash.
After that, you may see the photo of that account with the name behind it. But that may not show you the hidden profile if that same person used privacy settings to keep the details secret from public search.
3. Can you search POF by username?
The short answer is yes, POF allows users to search people on their platform by username but only for upgraded accounts. In other words, you need to have a premium account on Plenty Of Fish to search profiles by username, and it's not worth it if you just want to locate someone there.
The free version of the POF app does not have that username search option, but once the account becomes premium, there will be a new button just next to the advanced search. However, in all cases, it's not worth paying for a premium subscription just to see if someone has an account there or not. Other solutions work better like the ones above.
That being said, sometimes, POF profiles get indexed by Google or other search engines. The reason is not the same, but that happened many times in the past. People may forget their privacy settings, and if the POF website struggles with system issues, at that time when Google accessed the site, then, crawlers won't find the "no-index" tag in the source of that page. That will result in a profile that's being indexed by the most popular search engine.
That way, it's not a method that can work at 100%. But who knows? Give it a try and type the username of the person on Google. POF is a huge website with lots of members and its size is increasing month after another. It may take a long time for search engines like Google to recrawl a URL.
Thus, even if the dating site member updates their information, that won't be reflected soon in the Index of the search engine. That's why you should search with Google.
What about search engines?
When it comes to Google, there is a free way to search for a username on dating sites. But that won't be as effective and accurate as other search techniques. Now, here is what you can do to find someone on hookup sites by username.
First, visit Google search and type the username of that person inside quotes. Also, you may need to type the names of well-known dating websites. If there is any public profile on those platforms, there should be search results on that username. If not, that means the account is not visible to the public search. Consequently, finding hidden accounts on these sites may need a dedicated username search tool specifically designed for dating sites like the first option above.
Conclusion
With many options and techniques, people can use any username search tool to find their partner's dating account on many sites. Also, that can make the search faster when there are many details and usernames the person owns. But if all that makes no difference and you are still not able to find any account, then, tweak some of your search parameters or details.
Try to add abbreviations to the username you searched for, or add the actual year. Also, you may need to use nicknames. All that can help you in finding any possible account on a dating site by the username of the person behind.