Published on
Guide to find your friend on social media
Authors

Name

admin

Twitter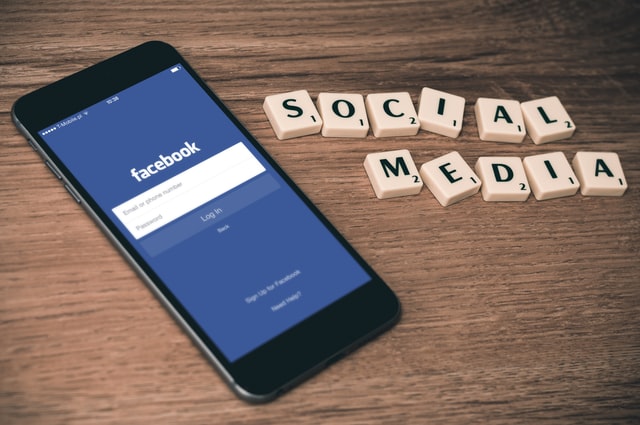 Facebook, Instagram, Twitter and Pinterest make it easy to stay connected. While it's easy to stay connected with social media, some people can and do get "lost" among billions of users in a jungle of posts, tweets, and pins.
What would you do if you were looking for a loved one, a forgotten friend or an old acquaintance and the search results were too broad? There are some free ways to find people on social media.
Try the following techniques to find someone online.
When you "lost" on social media...
You may find it difficult to find someone on social media for a variety of reasons. Maybe he doesn't want a huge social media presence and hiding behind a nickname or pseudonym.
It could be that the person you're looking for has a common name that returns quite a few search results. It's also possible that the person changed their name. Sometimes people just want to keep their personal data private, so it becomes a million times harder to find them.
Start from Facebook
Facebook search is one of the best places to start finding someone online, as it is the largest social networking site in the world. Although you should search every different platform, to improve your chances of finding people, I recommend starting with Facebook.
You can search for someone using various filters by simply entering the person's name in the search bar, then click the People tab. When the search results appear, click View All.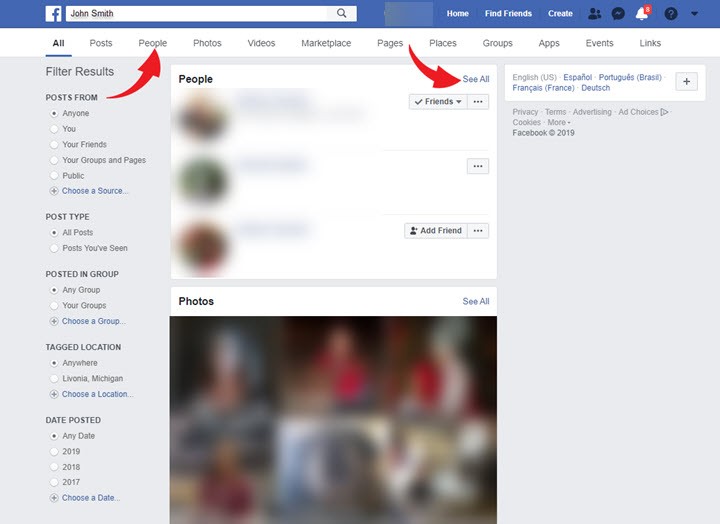 To help refine your search, from this list, choose a filter combination, you can choose to filter results by friends of friends, city, education, and work.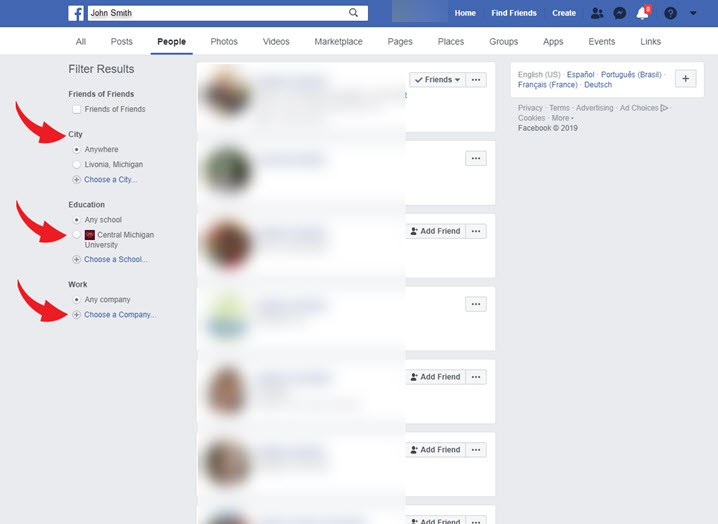 Find a friend by a friend.
If you think you and the person you're searching for have a mutual friend, you can view their friend list by clicking on that friend's tab.
In addition to that, the page can find the "People You May Know" page on the "Find Friends" page, and then check it out.
Sign in to Facebook and click Settings in the drop-down arrow next to the question mark icon at the top of the page. Open the Notifications page from the left panel and open the drop-down menu for people you may know. From here, you can decide whether you want these notifications and whether to receive push notifications, emails, or SMS messages.
If you don't want to use this option, when you're logged into Facebook, look at the top panel and click the button next to Create what looks like two people. This will show you your friend requests and will also share a list of people you may know based on your mutual friends.
Search by phone number
One last trick about Facebook is doing reverse phone number lookups by typing someone's phone number into the search bar.
If you can't find someone on social media, but you happen to have his phone number, this would be a great option.
Because people often use their phone numbers for authentication, this approach will likely work. One security feature Facebook provides is texting users when they access their accounts from unfamiliar locations or devices.
Use Google to search
What if you know very little about the person you're looking for? Google is a powerful tool for making your search more informative about someone.
Enter details like their name or username and keywords related to location, marital status or occupation and let Google help you discover more pairs.
Are your name and keyword searches yielding a ton of information, or returning no results? You can try Google again with an image search.
Start with images.google.com and enter the person's name. As with your initial Google search, you can help narrow your search by including additional information, such as where the person lives or works.